Schalke 04 have confirmed the signing of Daniel Caligiuri from VfL Wolfsburg.
The midfield schemer signed a three-year-and-a-half deal, until 2020, with his new club.
Caligiuri, who played 97 games for Wolfsburg in Bundesliga as well as 19 games in Europe thanked his former club for their support.
"I had three and a half wonderful years in Wolfsburg and I would like to thank all those responsible at VfL, the employees and naturally the fans, for the exceptional time I had here! Together we enjoyed successes but also suffered setbacks.
On Schalke 04, he said: "I was already very pleased when I learned that a club of such rich tradition had interest in me.
"Speaking to Christian Heidel and Markus Weinzierl helped me make the firm decision.
"They made me very excited at the prospect of joining Schalke and I want to help the club to success."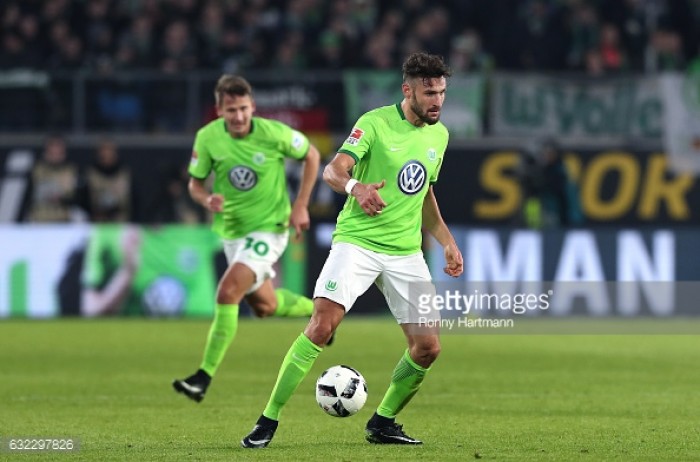 Meanwhile, Christian Heidel, the sporting director of Schalke 04, expressed his thoughts on the arrival of the German-Italian player
"We have signed a versatile player who is capable on both the left and right wings and knows the Bundesliga well."