Coach of shock Bundesliga leaders RB Leipzig, Ralph Hasenhuttl has confirmed that he has been contacted over possibly replacing Arsene Wenger as Gunners manager.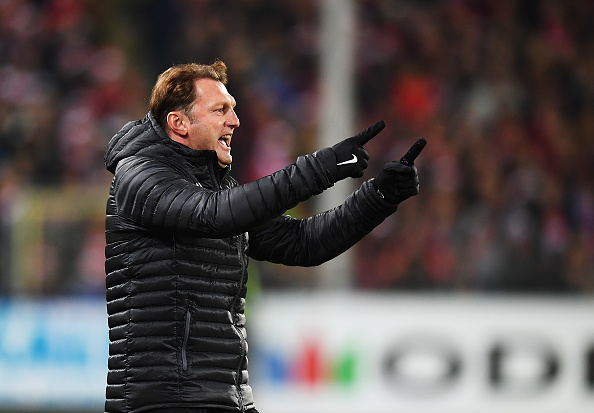 Wenger is yet to sign a new contract at Arsenal, and there are speculations that he could end his 20-year reign at the club when his contract expires in July
At a press conference where Ralph Hassenhuttl was asked about the reports linking him with a move to the Emirates, he said, "It is a well-researched story. There is a lot of truth to it."
Unbeaten Leipzig are the Cinderella team this season, as they top the Bundesliga after 12 games, against all odds.
Hasenhuttl, though, is keeping his cards close to his chest. "I have heard of worse fates than succeeding the longest-serving manager in England. It's not damaging my reputation, is it? We don't have to put too much thought into it," he added. "I have found my luck here."
Hasenhuttl's next game in the Bundesliga is against Schalke 04 on Saturday.