Hertha Berlin attacker, Salomon Kalou feels the Bundesliga is more entertaining without Bayern's dominance.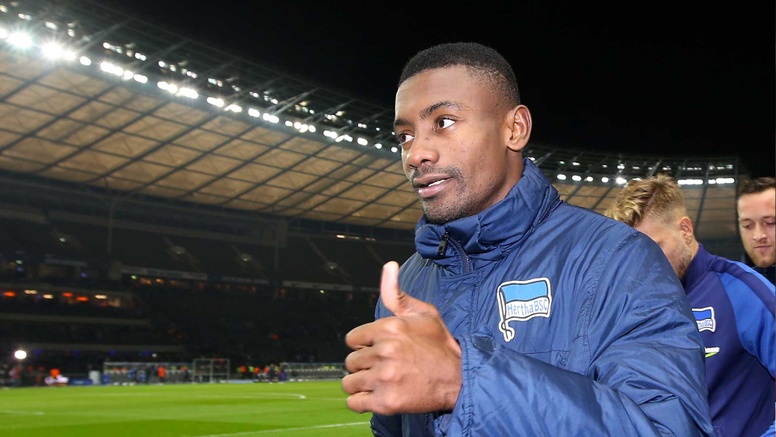 Bayern Munich are currently second in the Bundesliga, with surprise package RB Leipzig topping the log.
The former Chelsea forward believes the new-look table is what the German league needs and that the Bundesliga has become more interesting considering the wavering form of Carlo Ancelotti's side.
"The Bundesliga is exciting because Bayern aren't as dominant as they once were," Kalou told 'Goal'.
"It is more difficult for them this season, every game other teams can play to win. It has always been entertaining but maybe it is a little bit more so now.
"Of course, everyone has a chance this year. Bayern are not dominating as we know they have, although they are great. We know we have a big chance to do something, but every team has a chance to compete. I have hope and I know that it is possible.
"Football is changing. The times when you have one team dominating are becoming less like that. You see it with FC Bayern, but also with Leicester in England. Then look at the Champions League, the teams that no-one thought that Bayern would struggle against.
"It is 11 players against 11 players and I think in the modern game, the teams that weren't rated as highly are improving and improving, and the gap with the big teams is not so big".
Kalou has been vital for Schalke 04 since moving to Berlin in 2014, helping them finish in seventh position last season and scored a hat-trick against Borussia Monchengladbach this season.